About Us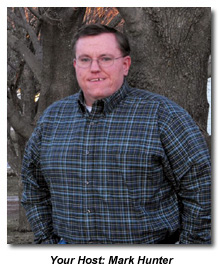 Program History:
Dynamite Christian Country originated on WCVC AM in Tallahassee, Florida in September of 1995. At the time WCVC was a Christian variety radio station where DCC was a local program. Eventually Dynamite Christian Country began adding other affiliates in the United States, then Canada.
In autumn of 2008, we ceased production of Dynamite Christian Country to pursue a Christian oldies program called Christian Back Tracks. In 2011, the decision was made to bring DCC back. Now Mark Hunter hosts and produces Christian Back Tracks and Dynamite Christian Country.
Dynamite Christian Country Information:
Radio Affiliates - For information about the radio stations that carry DCC or to find out if Dynamite Christian Country is heard in your area click here.

Artist Information - For news and information about your favorite Christian Country artists, you can check out their website. You will find links to many Christian Country recording artists here.

Song Information - Heard a song you liked but don't know the name of the song or the artist who sings the song? Not a problem, you will find last weekend's songs posted here.

DCC Facebook - The official Dynamite Christian Country Facebook page can be viewed here.

Host Mark Hunter - For more information on Dynamite Christian Country's host and producer you can click here.